MystickallyMe Apothecary
Regular price
Sale price
$16.99 USD
Unit price
per
Sale
Sold out
Male Support Tea
Horny Goat Weed, Tongkat Ali, Muira Puama, Rhodiola, Shatavari, Saw Palmetto, Fadogia, Mondia, Schishandra Berry, Gingko Biloba
A rejuvenating organic herbal blend that promotes vitality, strength, endurance, energy and stamina, maintaining healthy prostate glands, urinary system functions and libido, balancing testosterone levels to cleanse and fortify the male reproductive system to improve overall health
Share
View full details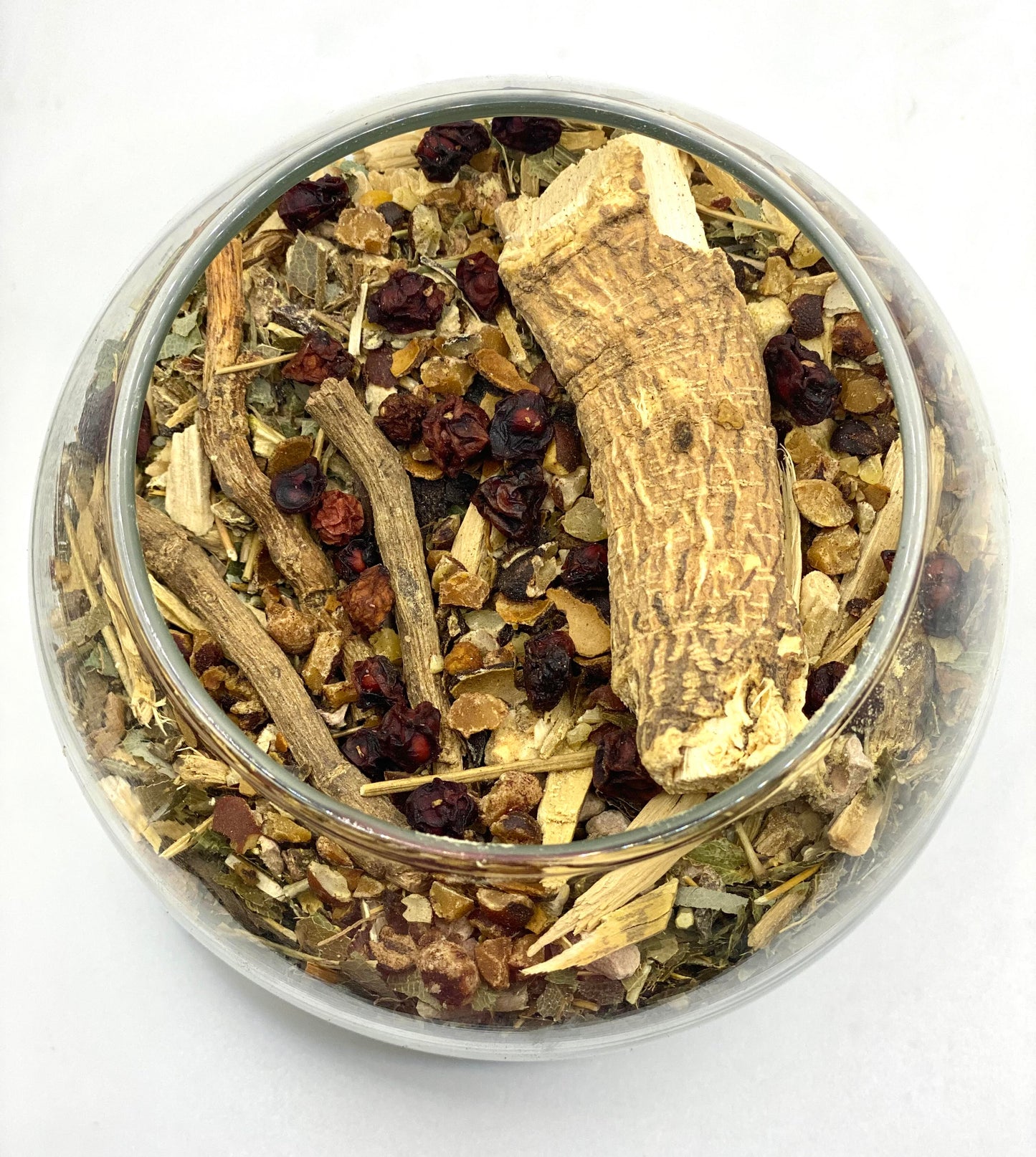 I wasn't ready...LOL
At first i was like there's no way a tea could.... Boy was I wrong. This is a great bled and taste great. I recommend you guys stop getting stuff from the gas station and get you some of this...
Best Male Tea
Who doesn't need this tea is! This helped to bring complete intimacy, endurance and long lasting. I even noticed a difference in size. MYSTICK has the best male tea and I would recommend to any man who's looking to experience sex magic
Young Bull
This blend is the truth...Got me feeling like a young Bull again... It also has a great taste. Thank you Mysitck for this mix
I AM BLOWN AWAY!!
I recently tried the Cocky Riser Tea and fell in love with it! The taste was so perfectly blended and enjoyable that it made me want to try all the other teas offered. I was pleasantly surprised to find that each variety was just as delicious as the first. I truly believe that EVERY single tea is a masterpiece and a godsend! I can confidently say that I am now a lifelong loyal customer. It's amazing to discover a brand that exceeds your expectations and provides such a wonderful experience to my taste buds and overall health. I highly recommend Cocky Riser Tea and all the teas to anyone who is looking for high-quality, beneficial, delicious tea.
5 stars
10 out of 10 product, highly recommend. I usually take the tea once a week. Not only does it help boost stamina in the bedroom but it also helps with energy throughout the day. Especially if you live an active lifestyle & workout regularly.