MystickallyMe Apothecary
Regular price
Sale price
$22.22 USD
Unit price
per
Sale
Sold out
*CHAKRA ALIGNER*
Lemongrass, Lemon Balm, Lemon Verbena, Lavender, Blue Lotus, Butterfly Pea, Dong Quai, Fennel and Rose
Yoni steaming and bath soaks using my organic herbs can provide a variety of benefits for the skin and overall well-being offering a variety of benefits for the skin, including cleansing, toning, hydrating and rejuvenating effects
Lemon balm has antibacterial and antiviral properties, which will help to cleanse the skin and prevent infections.
 Lemongrass has astringent and anti-fungal properties, which assists to tighten and firm the skin and prevents yeast infections.
Lemon verbena has a refreshing citrus scent to soothe and relax the skin.
 Lavender always has a calming and soothing effect on the skin to help to reduce stress and anxiety.
Butterfly pea has anti-inflammatory properties that reduce redness, irritation of skin and diminishes dark spots
Blue lotus has antioxidant properties to protect the skin from damage caused by free radicals and balances oil production to help prevent acne
Dong quai to promote circulation and blood flow, helping to nourish and rejuvenate the skin.
Fennel has estrogenic properties,  balancing hormones and improve skin tone and texture.
 Rose has a delicate floral scent and can help to hydrate and soothe the skin
It is important to note that everyone's skin is different, and some people may experience irritation or other adverse effects from using these herbs. It's always a good idea to do a patch test on a small area of skin before using any new skincare product, and to talk to a healthcare provider if you have any concerns or questions
Share
View full details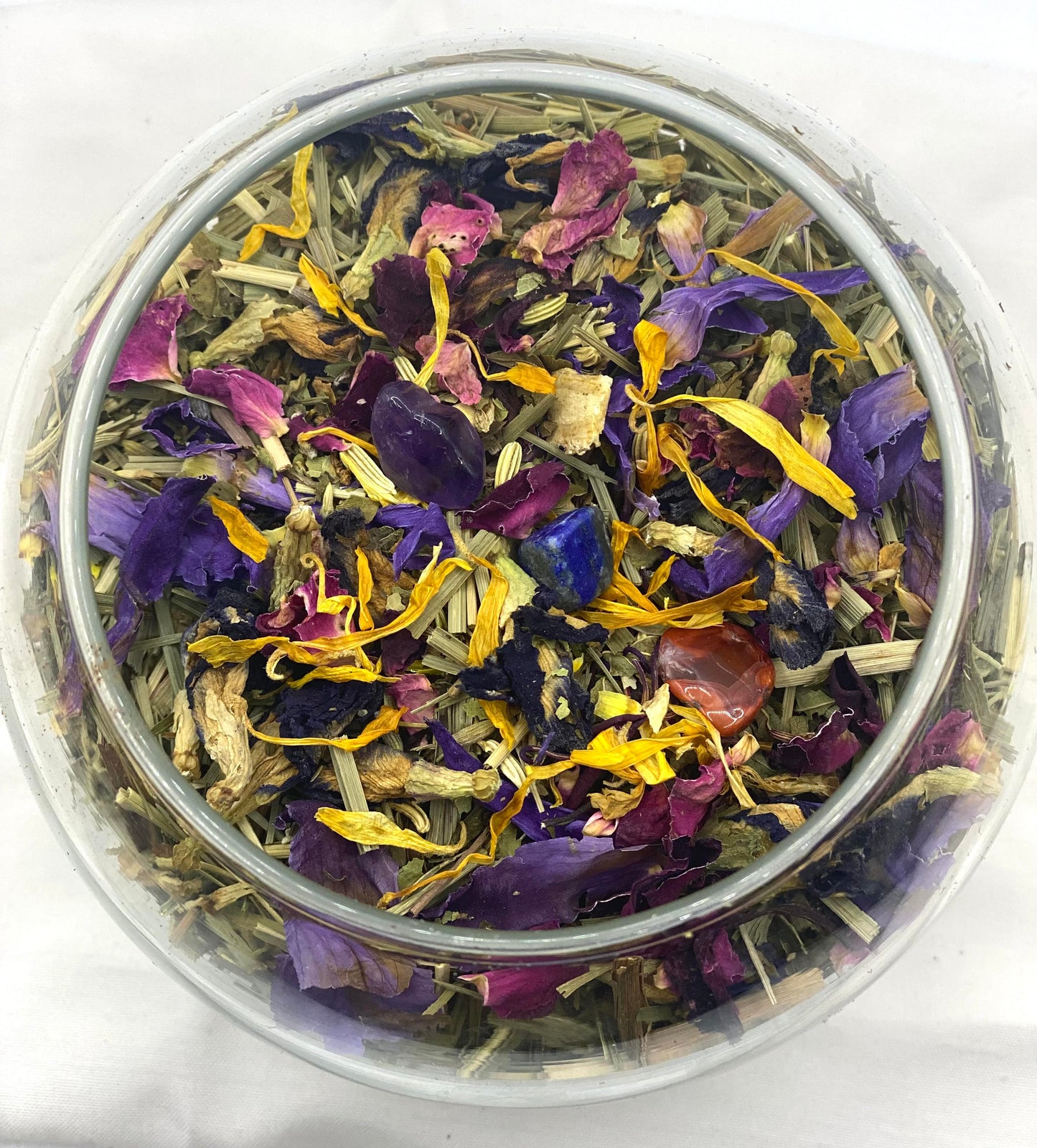 A must have
This is one of my favorite steams! The butterfly pea gives it a pretty color too. I really enjoy using this steam on my self care days. It really helps to align me 🤍