MystickallyMe Apothecary
Regular price
Sale price
$15.99 USD
Unit price
per
Sale
Sold out
TOP SELLER!!!
Blue Lotus, Butterfly Pea, Red Clover, Lavender, Dong Quai, Fennel, Lemongrass, Lemon Verbena, Lemon Balm, Hibiscus
Anti-fungal, allergy, virus and inflammation and cancer cell fighter. Protector of the respiratory system, removing harmful substances and irritants. Regulates blood pressure, mirroring body temperature to keep moisture at the level needed, balancing cholesterol levels. Women with heavy cycles, PCOS, or PMS can use this brew for relaxation, promoting better sleep patterns
Share
View full details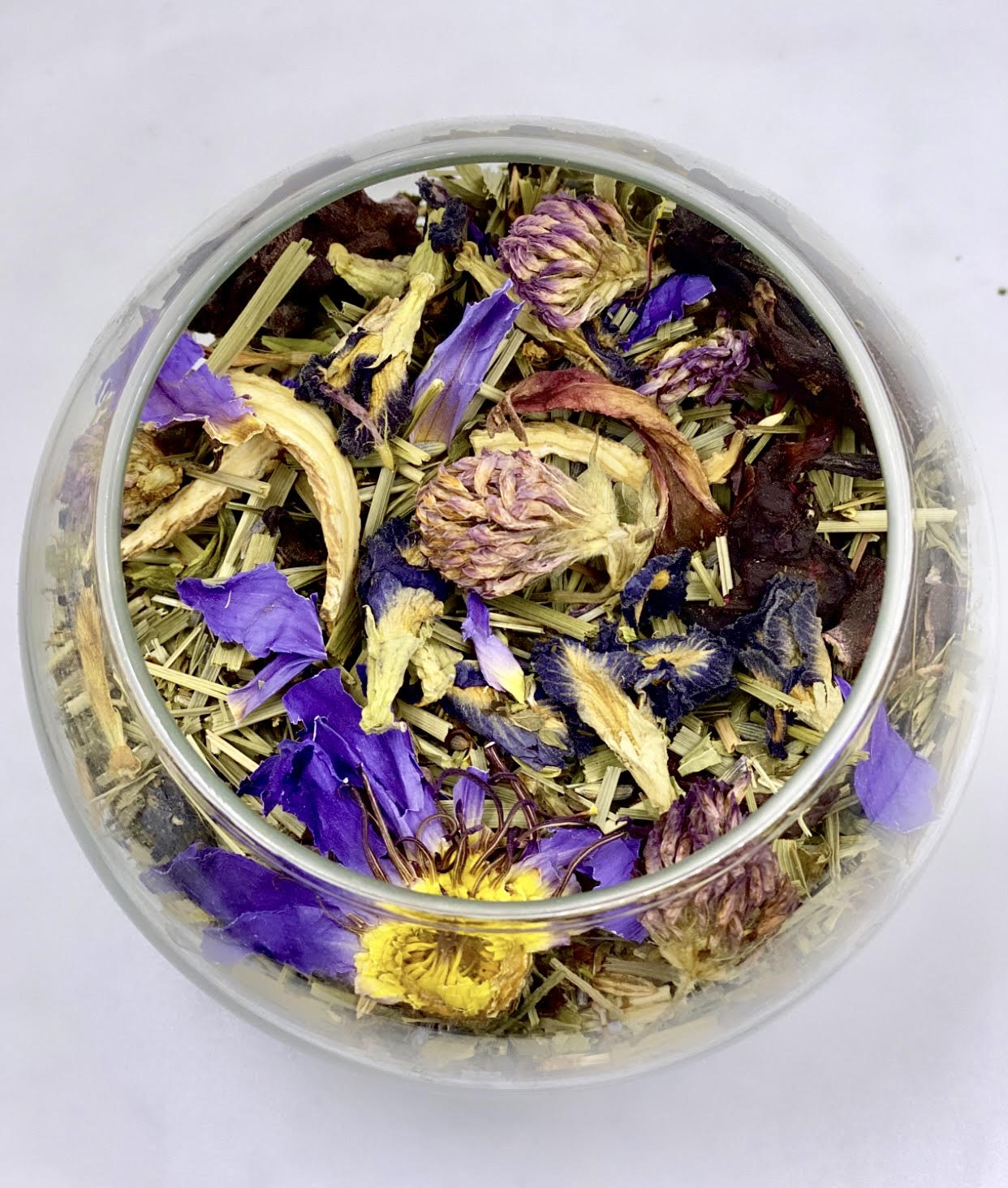 Delicious tea!
I recently tried the sample size & I love this tea! The lemongrass & other herbs are very tasty & fresh. I added a little honey to my cup & it was delicious.
Love love love
I have been on the search for hormone balancing foods and teas and have been doing a good bit of research lately. My coworker suggested this to me and I immediately bought it and started taking it. I started taking it 1.5 wks before my cycle and noticed major positive changes….. I my normal three days of cramping, two days of spotting before my period, and I wasn't my normal angry self the few days before or during my cycle.
My favorite tea bar none!
I drink a lot of different herbal teas but this one is by far the best tasting one ever! The flavors just explode in your mouth! I've been drinking it for a week now and I can already feel the calm inside. My room mates also loved it! Smood Cruze is officially a staple of mine. Oh, how I thank you for your genius!
It Really Works!
I was facing a cold for about 3 days before using this tea. It took me 4 more days to heal completely but after each day, I felt even better than I did when I didn't have a cold! I also noticed my moods were improved & my physical pain decreased significantly. Highly recommend it!